SUPPLYING SOLAR SOLUTIONS SINCE 1975
WHO WE ARE
solcan™ was founded in 1975 and has grown to be a leader in the Canadian solar industry. solcan™ manufactures specialized solar thermal equipment such as flat-plate solar collectors. solcan™ supplies solar systems and components for installations across Canada and in various sites around the world. We have proudly served the London area for the last 40 years and are eager to help the world make the switch to renewable energy. solcan™ has earned a reputation for providing reliable and high quality products. We have always strived to maintain and continually improve our products.

When solcan™ was founded its primary focus was on solar thermal systems. We have evolved with the solar industry through the years and have also become well versed in the design and installation of grid-tied and off-grid photovoltaic (solar electric) systems; making us a well rounded and complete solar provider.

solcan™ offers system design, installation and service for various commercial, industrial, institutional and residential solar applications. solcan™ is an authorized dealer for various related energy products. We offer pre-packaged systems for residential domestic hot water heating as well as pre-engineered systems for small commercial applications.

Every solcan™ system has been designed with an emphasis on reliability and efficiency. Our systems continue to stand up to the test of time - we have residential & commercial hot water systems that are still in service well beyond the expected 20-year service life.
OUR WORK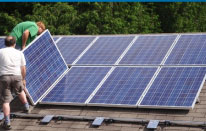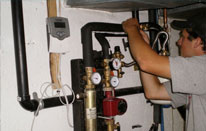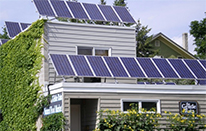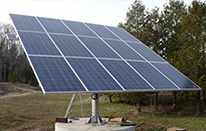 VIEW GALLERY
CONTACT US
London, Ontario